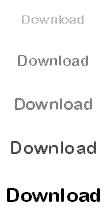 for Windows

Download HTML PowerTools Here!
The HTML PowerTools suite, composed of all eight tools, is distributed as a single ZIP file. Download, unzip, and run SETUP.EXE to install.

You can use this software during a free, fully-functional 30-day Test Drive. After test-driving these invaluable tools, go to our order page to register online or by toll-free telephone number. You'll receive the key codes to convert the Test Drive into the registered version: same-day service, no additional downloads, no hassles.

If you are a registered user who needs new codes to re-install (after a hard disk crash, for example), click here.

Windows 95/98/NT/2000/ME/XP
This file (htmlpt32.zip) is 4.3 MB in size (version 2.1).

For more information, please click:
[Home Page] [Product Descriptions] [Prices and Ordering] [User Testimonials] [Frequently Asked Questions] [Support] [Download Rulebases] [Contact Us]
Register your copy today for only $29.95 and save 67%!
(Click here for site license pricing.)

HTML PowerTools are developed and marketed by Talicom. This site is copyright © 2014, Talicom. Talicom is a registered trademark and HTML PowerTools is a trademark of Talicom. Other trademarks are the property of their respective owners.
This Website was last updated on 1/1/2014.